Discover more from Care for the Healer
News about our work for the wellbeing of Healers.
Deep Dive | Rev. Michelle Castle
Resiliency & Wellbeing Support Specialist for Care for the Healer
Our Curiosity team interviews the newest addition to the Care for the Healer team, Rev. Michelle Castle.
Listen to the full recorded interview here.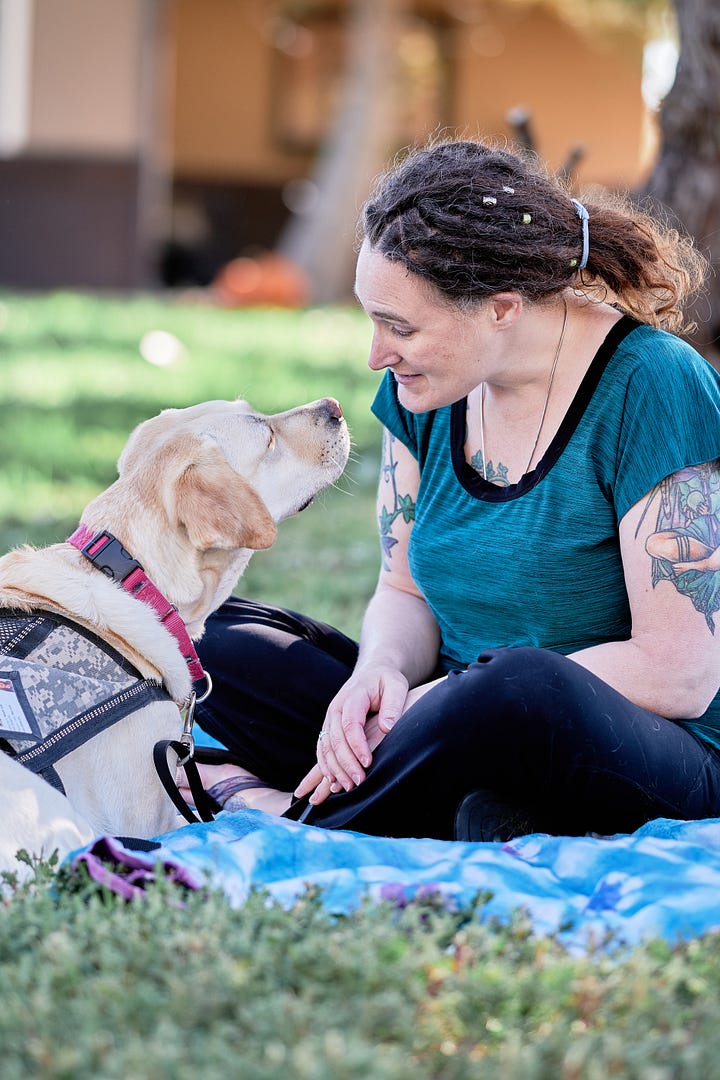 ---
Meet Rev. Michelle Castle
Michelle has over 28 years of experience in medicine as a military medic, Certified Veterinary Technician (CVT), and board-certified chaplain. She is the Founder of Pillars of Spiritual Ministry Association.
She facilitates wellness & resiliency through education, practical skills, & support. Michelle has recently joined the CFTH team as the Resiliency and WellBeing Support Specialist. Learn more about Michelle here.
Michelle lives in Denver, Colorado, U.S.A. with her service dog, Benz. She is a resilient survivor of a catastrophic brain injury in 2019 and is a dedicated disability awareness advocate. She continues to find inspiration in the world around her that comes to life in her photography and community projects.
---
In this interview
The Curiosity Team interviews Rev. Michelle to hear her thoughts on supporting clinic staff, her experiences with her own burnout and compassion fatigue, and her current work to help others thrive in their work as Healers.
Rev. Michelle also discusses her new role at Care for the Healer and the budding Clinic Support Program.
Listen to the full recorded interview here.
Reach out to Michelle by email: michellecastle@pillarsofspiritualministry.org or reception.desk@careforthehealer.org
---
Thanks for reading Care for the Healer! Subscribe for free to receive new posts and support Michelle's work.
Care for the Healer is a growing U.S.-based non-profit that stands as an advocate for Healers to understand and exercise their ability to enhance their own wellbeing and, consequently, be better able to serve in a healing and caregiver role.
Consider supporting our mission - learn how you can lend a hand.