Meet Dr. Flor Ortiz
Care for the Healer Board Member | Veterinary Community Advocate
---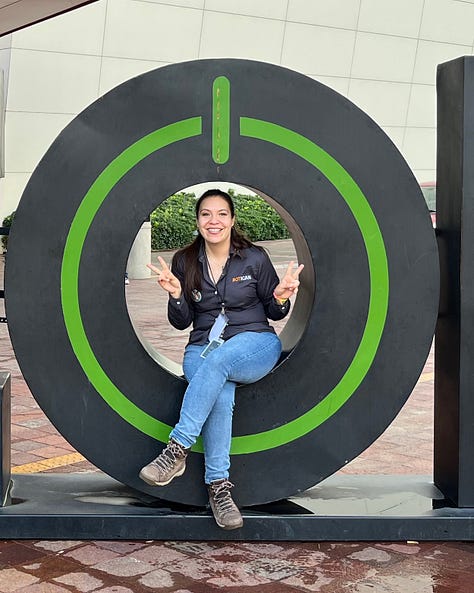 Conoce a la Dra. Flor Ortiz
Flor es originaria de la Ciudad de México, en donde creció y en donde actualmente vive. Es médica veterinaria zootecnista egresada de la Facultad de Medicina Veterinaria y Zootecnia de la Universidad Nacional Autónoma de México (FMVZ-UNAM), y está certificada como Veterinary Cannabis Counselor.
Actualmente se enfoca en la investigación de los usos y aplicaciones del cannabis medicinal en medicina veterinaria y humana.
Flor is originally from Mexico City, where she grew up and where she currently lives. She is a Doctor of Veterinary Medicine and Zootech from the National Autonomous University of Mexico (UNAM). She is also certified as a Veterinary Cannabis Counselor.
Dr. Flor's work currently focuses on research regarding medical cannabis uses in veterinary and human medicine.
---
Una de sus pasiones es hacer búsqueda de artículos científicos sobre el cannabis de uso medicinal para después leerlos, resumirlos y transformarlos en información que pueda ser utilizada para educar médicos, así como pacientes y/o cuidadores de animales para ayudarles a mejorar su calidad de vida.
Además, Flor gusta de recopilar esa información para respaldar la creación de productos seguros para los pacientes humanos y animales, y de esa forma reducir posibles riesgos para ellos.
One of Dr. Flor's passions is researching published scientific articles on medical cannabis, compiling information, summarizing it, and transforming it into simplified information that can be used to educate physicians, human patients and/or animal caretakers to help them improve their quality of life.
Furthermore, she enjoys using this available information to aid in the development of products with cannabis derivates that are safe for human and animal patients to use, decreasing possible harm or risk for these patients.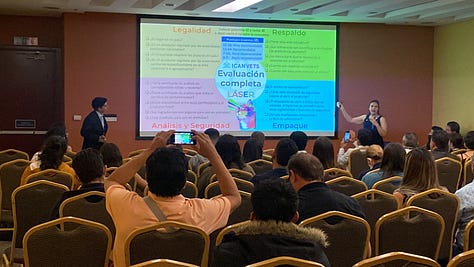 ---
Desde niña siempre tuvo gran empatía por los animales, lo cual la motivó a estudiar medicina veterinaria. Su animal salvaje favorito es el leopardo de las nieves (Panthera uncia) y ama ver videos de ellos jugando o simplemente siendo hermosos. Su animal doméstico favorito es el perro, actualmente tiene un hijo perruno a quien rescató de la calle y es su adoración.
As a child she was always empathic towards animals, a key motivator for her to study veterinary medicine. Her favorite wild animal is the snow leopard (Panthera uncia), and she loves watching videos of them playing and being majestic. Her favorite domestic animal are dogs, and she currently has a doggie son who is a rescue, and she adores.
---
A finales de 2022, Flor junto con dos colegas médicas humanas logró la publicación del artículo "Cannabidiol as a personalized treatment for anxiety: clinical cases in Mexico" en una revista indexada, siendo la autora principal y líder del proyecto y, destacando que dicha publicación fue enfocada y publicada para medicina humana.
Hecho que la llena de orgullo y que la motiva a seguir enfocándose en hacer las cosas que le apasionan, como el investigar y escribir ciencia para así ayudar a otros.
In late 2022, Flor, together with two human medicine physicians, achieved the publication of an article titled "Cannabidiol as a personalized treatment for anxiety: clinical cases in Mexico" in an indexed journal. Flor is the lead author and directed the project, even when the article focuses on human medicine.
This has been one of the projects that make her proud and motivates her to continue her work in research and divulgation to help others.
---
Welcome to the Care for the Healer team, Dr. Flor!
We're so grateful for you 💕
Thanks for reading Care for the Healer. Subscribe for free to receive new posts and follow Dr. Flor's work with CFTH!